Ahoy Mateys! To celebrate talk like a pirate day, we have created this quick guide to help you become a true pirate for a day!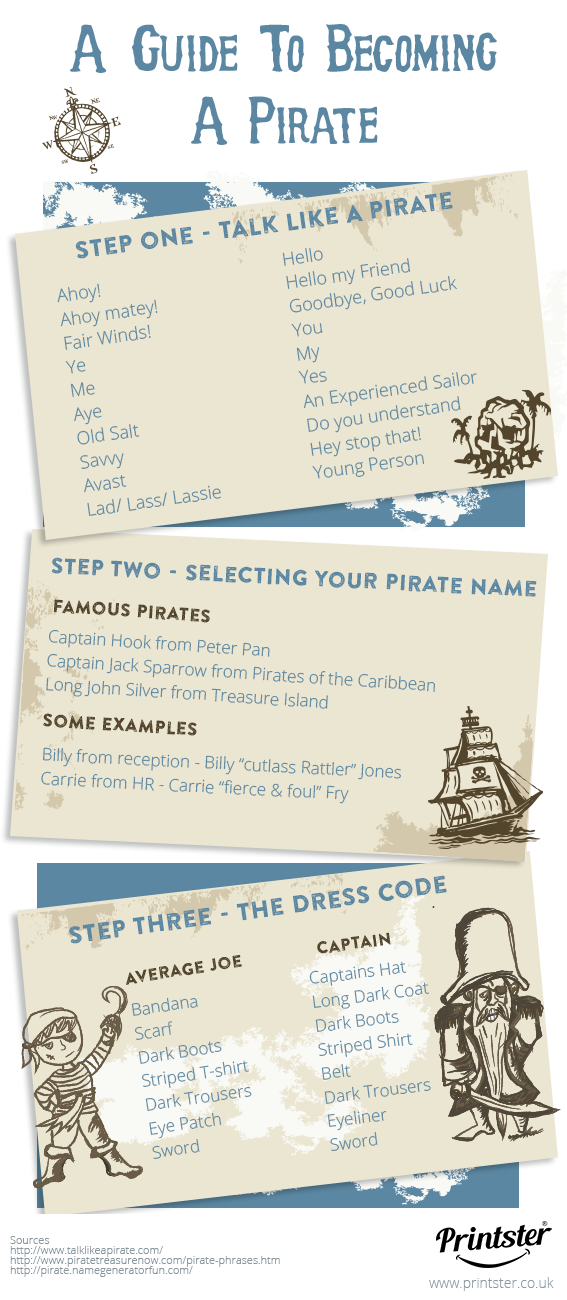 Use the HTML below to embed this infographic in your blog or website:
Check out our new Pirate Mugs, and don't forget to talk like a Pirate on 19th September 2015!